Recently I discovered the website about Igor Fokin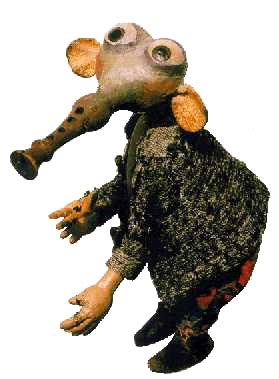 When I was young my parents used to take my brothers and I to Harvard Square for dinner, and the best part was always seeing this guy perform. I have a vivid memory of sitting cross legged on the brick sidewalk and the Italian Clown puppet climbed up onto my knee to sing his aria to me. I was absolutely thrilled!
So I was really excited when I found this website of his work. It's exciting to see that his work really was a fantastic as I remember it being.
p.s. Happy New Year! good bye stupid 2004, be gone !